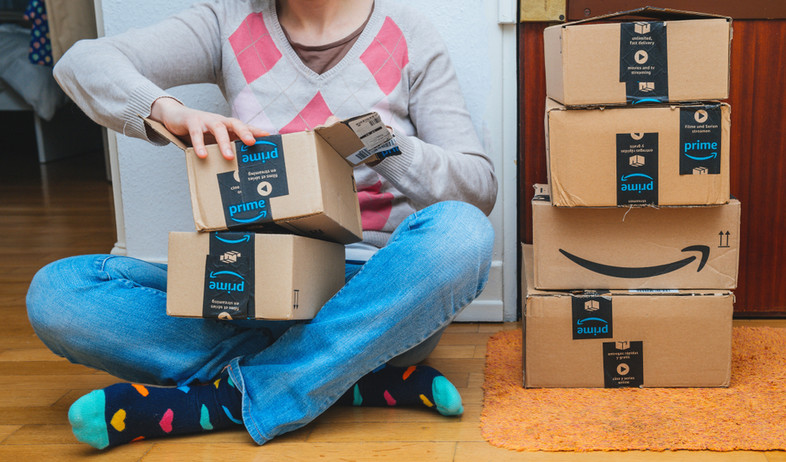 While the beginning of the corona crisis, Amazon stopped free shipping to Israel, last week the company announced that it was returning its regular shipping to Israel. If the products are relatively small, the shipping price is attractive and amounts to a few dollars, but there are cases where it is more profitable to buy in the country.
Just so you know, CindyProducts may collect a share of sales or other compensation from the links on this page if you decide to shop from them. Prices are accurate and items in stock as of time of publication.
One day it went down, in late March, the counter went down and Amazon stopped shipping to Israel, in general. The company then returned its express shipments, which did not help much as these are very expensive shipments that make any transaction almost unprofitable.
Last week, Amazon decided to resume operations and announced the return of regular shipments to Israel. Now, the shipping cost of small products amounts to only $ 4-13, a price very similar to shipping within Israel, which makes the price of many products (including shipping) attractive.
"Online consumption has risen by tens of percent since the outbreak of the Korna crisis, people have become accustomed to buying online and the expectation is that those who have become accustomed will not return to physical stores so quickly, even when the crisis is over," said Maayan Prilok, who founded a Facebook consumer group. "Once you cross a certain barrier and realize that you can buy everything from home and that you can return a product if we don't like it, we lose some of the need to walk around the stores."
How do you know which product is profitable on Amazon and which is not?
"The products that are supposed to be particularly lucrative are mostly small products that do not weigh much and do not have a large volume," states Frilock. "You should include the shipping price in the order and make sure that it is indeed more affordable than its price in Israel. Keep in mind that shipping in Israel also costs NIS 20-35 and therefore, if the price of the product on Amazon is lower and the shipping price is similar in Israel, it will probably pay to buy it on Amazon. The alternative. "
"Many products still see expensive shipping via Amazon and express delivery only. It is likely that these days Amazon's systems are working overtime to update prices and within a few days we will see regular and relatively cheap shipping prices on all products on the site," explains Frilock. "In addition, there are sites that monitor prices on Amazon at any given moment and find out when there is a drastic price drop on certain products. The CAMEL CAMEL site monitors prices at any given moment and indicates products that have discounts," says Frilok. "Amazon itself also publishes daily and lucrative daily deals and it is recommended to follow."
Which products for example are worth buying?
LOL doll glows in the dark LOL SURPRISE series
It will cost 33 dollars (about 116 shekels) for the purpose of comparing the price of such a doll in Israel about 229 shekels.
---
Also a children's pool, also splashing on all sides with a study surface for letters in English or a study of countries and places on the continent. Ranked No. 1 in the Amazon Water Toys category $ 39 (about NIS 137), this specific model is not available in Israel so you can buy it only there
---
Thermos bottles are not available in Israel at all, are considered very high quality bottles that maintain a cold water temperature for about 12 hours. Prices $ 11.9 per bottle and another $ 8.99 shipping (total $ 21), the bottles are not available in Israel. Contigo bottles will cost $ 39 including home delivery. In Israel their price is double.
---
Clarks oxfords, classic for men, price including final delivery to the house for NIS 209. In Israel, their price is now NIS 499.
---
Priced at $ 48 128GB all inclusive shipping.
---
7-inch is based on the Android operating system and comes pre-loaded with lots of games and content for kids. Delivery price to the house is 83 dollars (287 shekels). Considered a great product that gets excellent reviews.
---